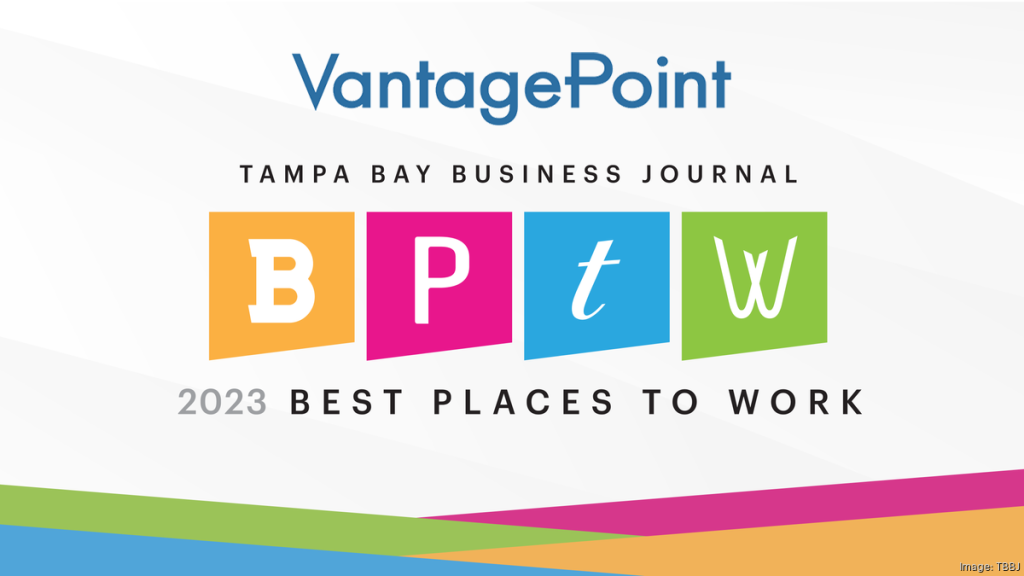 I'm so proud of the company we continue to grow and am humbled by the ongoing recognition we continue to receive. We're a small business located in the Wesley Chapel area of Tampa Bay. The competition is always fierce, but I am so incredibly proud of the VantagePoint team.
This year, We were selected again as one of the Best Places to Work by The Tampa Bay Business Journal! This is the 8th consecutive year we have won in a row and the 13th year we have won overall. What makes this most special is that we were selected for this award based on the feedback from our team.
Some of the unique things we are known for are our core values and the emphasis put on our workplace culture. It means a great deal to me that the team and I work so closely together helping traders around the world. Without the feedback of my wonderful team, an opportunity like this would not be possible!