I'm humbled to announce Vantagepoint A.I. was named 'Partner of the Month' by the Children's Cancer Center! My team and I have a special place in our heart for empowering not only our traders, but for those in need. We became an official Charitable Partner in 2019, and our relationship with the Children's Cancer Center has only grown and strengthened since.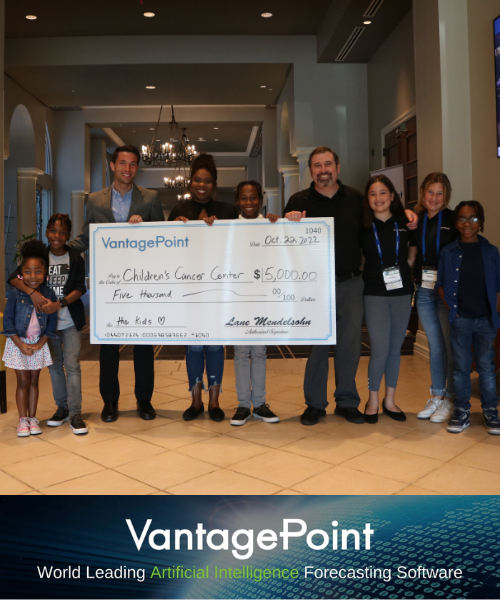 The Children's Cancer Center is a unique program that serves about 1,000 families of all ages on an on-going basis. The organization cares deeply for not only it's patients, but the entire family who is impacted as well. Passionate about everyone involved, the Children's Cancer Center helps the entire family with emotional, financial and educational support.
I'm a cancer survivor myself. Knowing firsthand about cancer and what it takes for the individual and their family to go through the experience, I'm especially thoughtful of what it's like for kids and their families. That's what led us to our ongoing commitment to help the Children's Cancer Center in the first place. It's important for me because I know it means a lot to my employees to be a part of an organization that's socially responsible and does good things for people in need.
To learn more about the partnership between the Children's Cancer Center and Vantagepoint A.I. please click HERE.