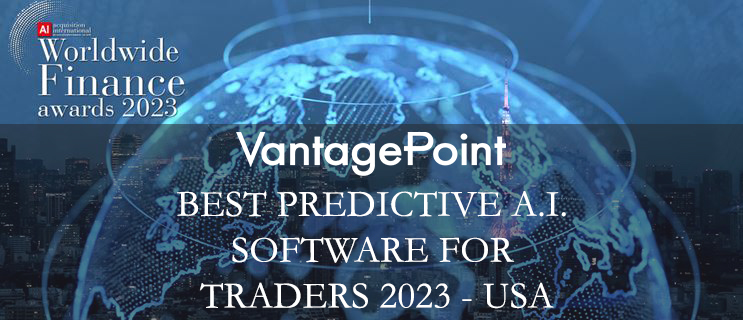 I'm humbled that Acquisition International has recognized VantagePoint as the Best Predictive A.I. Software for Traders (USA) as part of this year's 2023 Worldwide Finance Awards.
When my father, Louis Mendelsohn, founded Vantagepoint A.I.  over 40 years ago with the mission of leveling the trading field for independent traders, he transformed the trading world.
With the release of the VantagePoint's first A.I. software in 1991, we became the first company in the world to offer traders the power of Artificial Intelligence for their home computers and gave birth to what would become the FinTech Industry.
Our patented, predictive, A.I.-driven forecasts and Global Intermarket Analysis allow traders to see predicted market movements 1-3 days in advance.  Our forecasts have even been third-party verified at up to 87.4% proven accuracy, surpassing the typical 27% associated with market "gurus."
For decades our software is literally helping traders around the world change their lives. Using the information from our technical analysis, traders can make trading decisions with far more confidence and better trade timing for improved opportunities to find gains.  In turn, our traders tend to pay their trading success forward by creating a lasting legacy for their families and their communities.
While many companies now claim to use A.I., don't be fooled, only VantagePoint continues to be stand out above the rest for our longevity, our two U.S. Patents, and our incredible accuracy and track record.