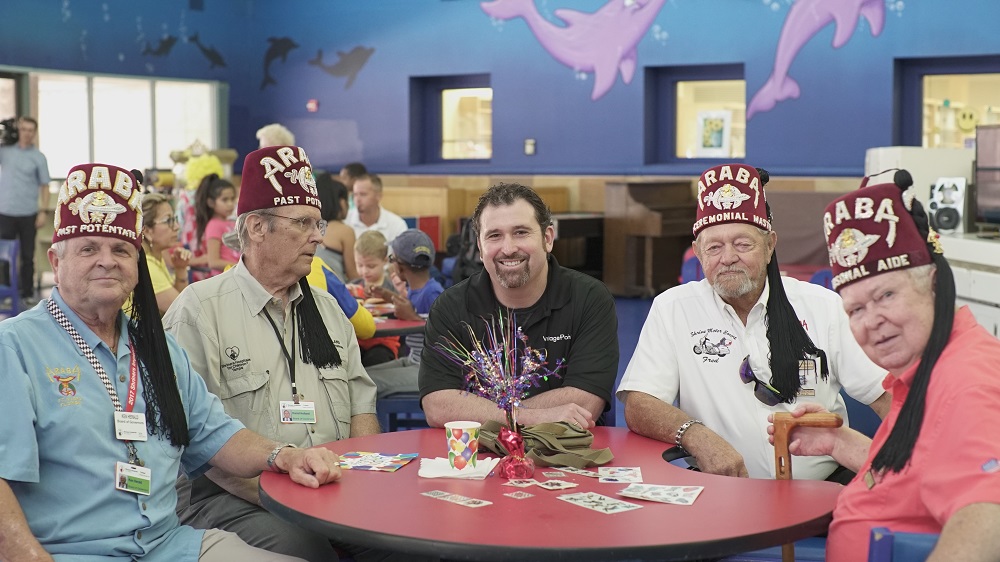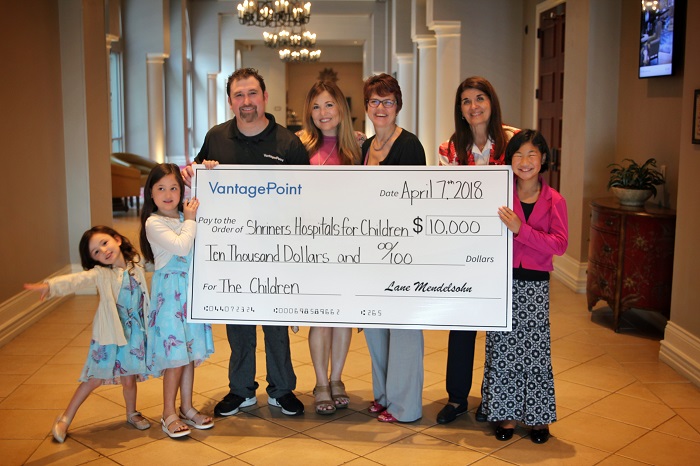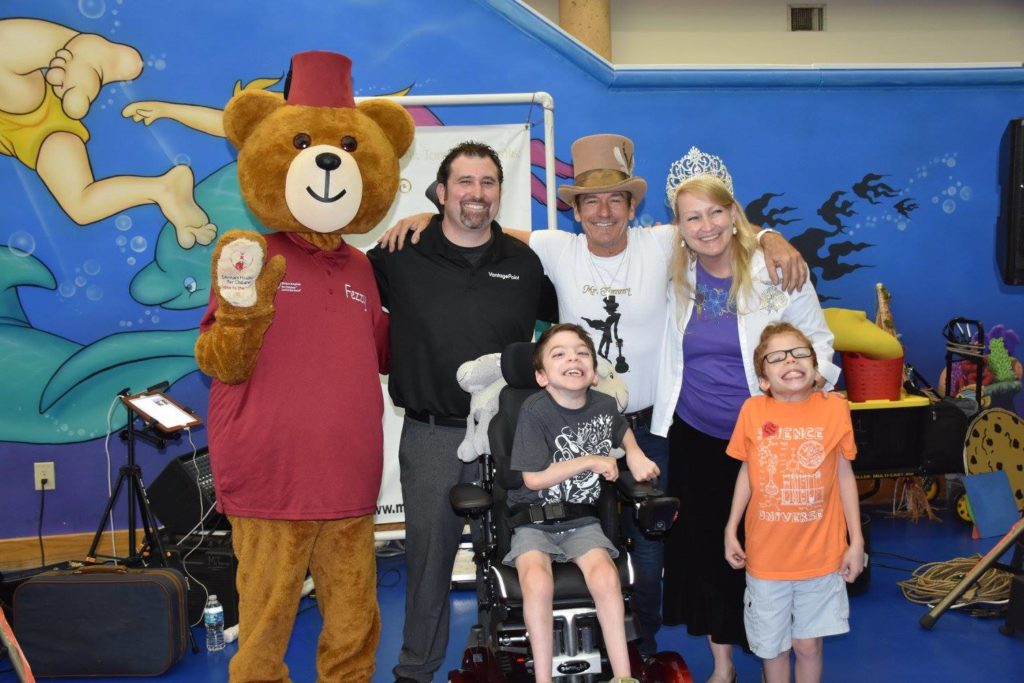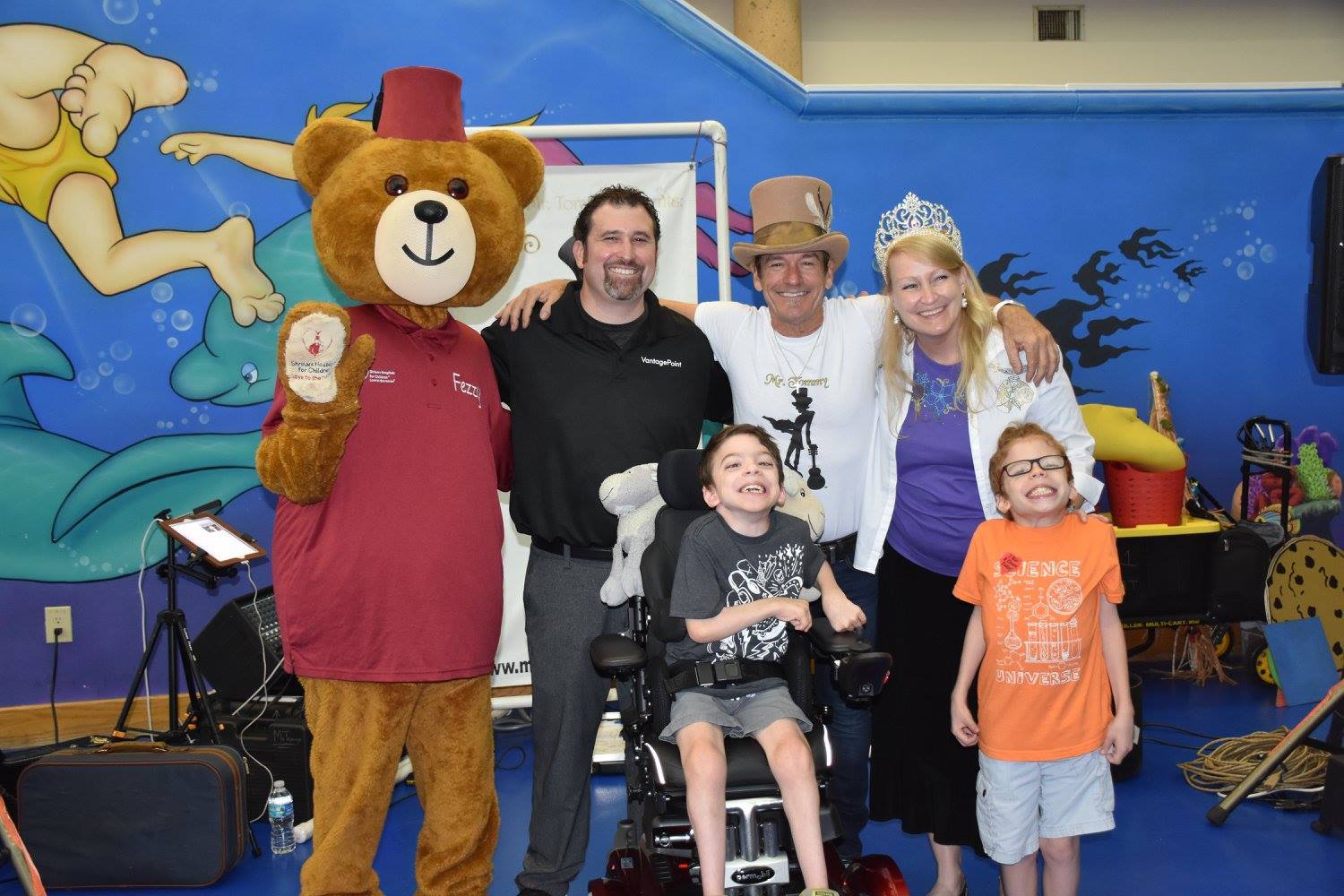 Lane Mendelsohn and the VantagePoint team have always been passionate and dedicated to giving back to the community. When Lane formed a partnership with Shriners Hospitals for Children, he announced that a portion of all sales would be donated to the hospital to help the patients in need. The reason was simple– Lane wanted to do something that would allow the entire Vantagepoint family to experience the joy of giving.
Since the partnership formed, Lane and the VantagePoint team have donated thousands of dollars regularly to Shriners Hospital. Those donations have been used to directly impact and help the patients at Shriners.
But more than just the monetary donations, our Shriners patient ambassadors become part of the Vantagepoint family too.  The team feels that these ambassadors are "our kids" as well and they (and their families) are regularly included in company celebrations and events.
In 2020, when many companies were forced to curtail their charitable giving, Vantagepoint was able to not only maintain but increase its donations.  Our partnership with Shriners is a constant source of inspiration to the entire team and our family of traders.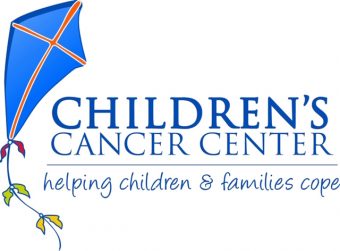 We are pleased to be able include the Children's Cancer Center here in Tampa Bay as an additional partner.
The Children's Cancer Center is the only program like it in the country. They serve about 1,000 families on an on-going basis.
The organization recognizes that when a child is diagnosed with cancer or a chronic blood disorder, the entire family is actually diagnosed. 
This amazing organization steps up and immediately begins to help the entire family with emotional, financial, and educational support.
Rachael Mendelsohn, 11, Creates Backpack Project For Homeless Kids
Abby Mendelsohn, 8, Supports Pasco County's Two Good Soles
The culture at Vantagepoint A.I. includes giving back to our community.  The Vantagepoint A.I. team enthusiastically supports my girls making their inspirations to help others into reality. For our company, philanthropy means we donate but we give something more – ourselves! For Abby that meant being willing to give up her shoes. For Rachael, it was giving up money from her egg business.
I so value the opportunities we have to help others.  We continue to support Shriners Hospitals for Children and The Children's Cancer Center as well as other small, local charities.  I love seeing my girls being inspired to help others and creating these opportunities to help young people in our community.
I'm so proud of them as they learn the valuable leadership traits of humility and giving along with inspired action.
The third annual Vantagepoint Food Drive in honor of late Lee Mendelsohn helped stock the shelves of three local food pantries with over 800 pounds of food each.  The Vantagepoint team is dedicated to supporting the local community.  Many larger pantries are able to generate donations because of their visibility; but smaller pantries often serve a crucial role in supporting families that need help.  This year, with COVID-19, the need in the surrounding community grew tremendously.  The Vantagepoint team got creative and figured out how to "Deliver the Good" to the tune of over 2,400 pounds of food even amid a pandemic.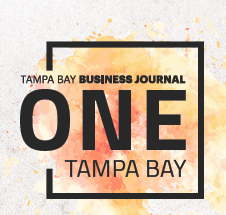 Vantagepoint has been recognized by the Tampa Bay Business Journal for our philanthropic work. We were awarded the ONE Tampa Bay Award as one of 11 companies helping to make a difference here in the Tampa Bay Region.  Vantagepoint regularly donates a portion of its revenue to Shriners Hospitals for Children and The Children's Cancer Center along with donating goods, man/woman power, and monies to a wide variety of local charities. 
The ONE Tampa Bay award speaks to the foundation of our culture; as a company we all work to provide a five-star experience for our family of traders and our internal team, we are also committed to sharing our success and joy forward with our community.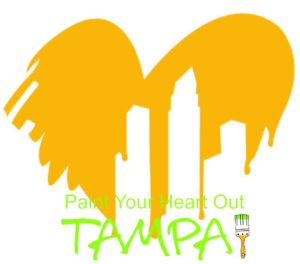 In 2018, Lane Mendelsohn and the VantagePoint Team partnered with Paint Your Heart Out, Tampa Bay. Paint Your Heart Out is a strictly volunteer effort to paint the homes of the low income, elderly residents of Tampa. The idea for this program was borrowed from Pittsburgh, Pennsylvania and brought to Tampa in 1988. In September of that year, a fifty member Steering Committee was formed to organize the first Paint Day, which was to be held in the spring of 1989.
Paint Your Heart Out Tampa is a 501c3 status as a nonprofit organization. Neither the committee nor the program receive any local, state, or federal funding, but rely solely on private contributions such as cash and in kind donations. In-kind donations include: paint, paintbrushes, rollers, scrapers, ladders, and just about everything you need to paint a house.
In April of 2018, Lane and the VantagePoint team partnered spent the day painting the home of Ms. Josephine.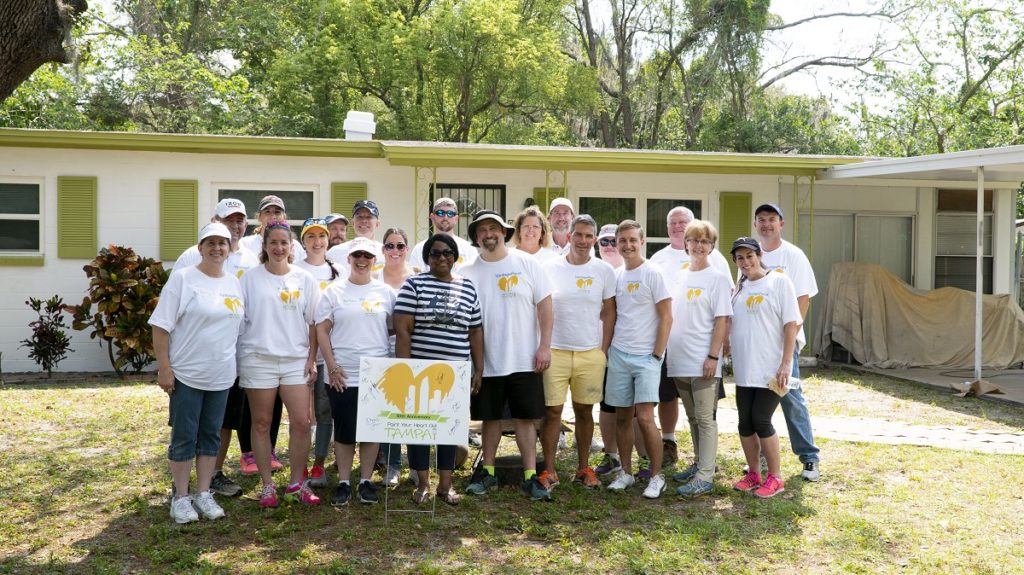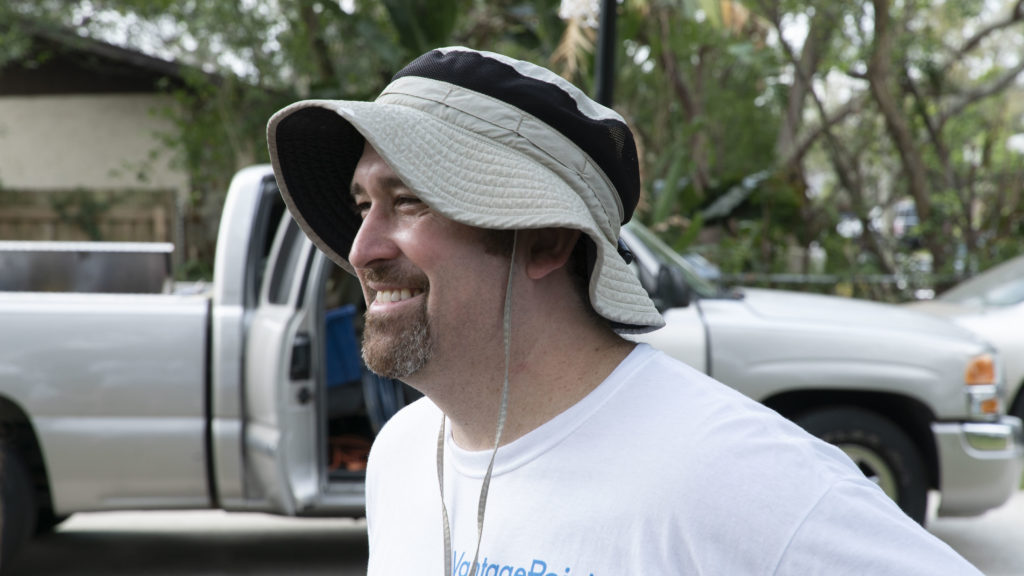 "True giving is doing so without any expectation of anything in return."
– Lane Mendelsohn, VantagePoint President.
The entire team at Market Technologies and VantagePoint Software is committed to giving back to the community, which has supported us for so many years. Over $600,000 has been invested in our community since 2007. Charities we support include local organizations located in the Tampa Bay area, and larger organizations committed to helping individuals across the world. 
Together we thrive.