There are so many companies in the FinTech space clamoring for your attention.  I know it can be hard to make a decision about what tool is right for you.  While you probably know that we've been empowering traders to take control of their own trading rather than following the crowd for more than 30 years, you may not realize that we've been helping traders to change their lives in over 160 countries worldwide.
I'm pleased to share with you we were informed by Corporate Vision Magazine that we have been selected as the 2022 Leading AI-Powered Trading Software Provider internationally in their Corporate Excellence Awards.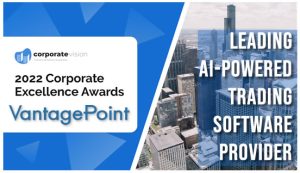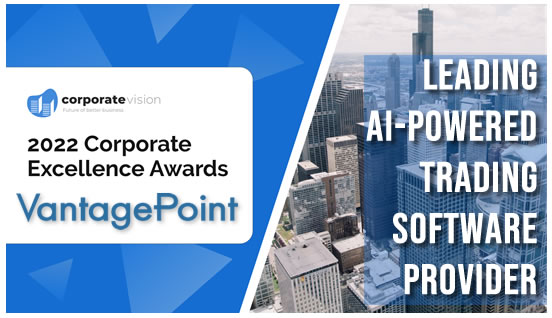 Corporate Vision is an international, digital business magazine focused on bettering business practices for executives. The magazine spotlights the latest trends and innovations to help professionals around the world continue to innovate their products and services.  It's an honor to be recognized as company others can learn from.
If you're on the fence about whether our software can help you trade smarter, I encourage you to take a look at the notes we receive from traders using our product on our Reviews tab on our website. Here are a few from the thousands of happy traders who are changing their lives, creating a legacy, and giving back to their communities.  For us, this is the true measure of success.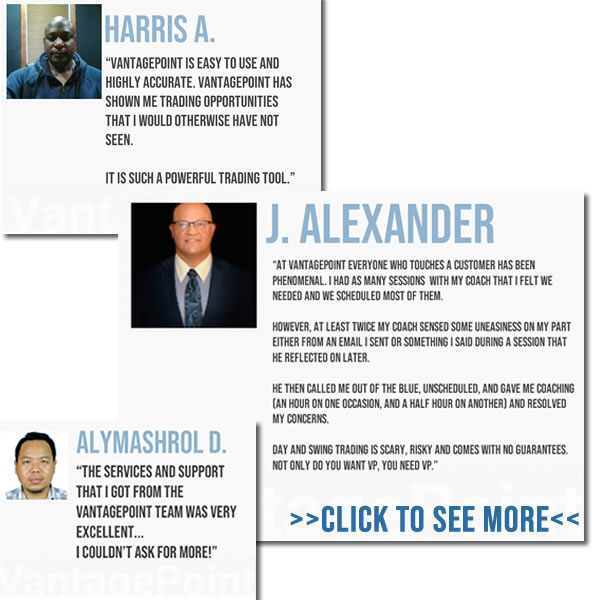 If the markets are volatile then there's no better time to use predictive A.I. forecasts to put that volatility to work for you.  Come learn how you can spot trend reversals up to 3 days before they start with our patented predictive forecasts.  It's also a great time to find hidden markets quietly unnoticed by other traders; our patented Global Intermarket Analysis reveals hidden connections and patterns in the markets.
There's a reason we're recognized around the world for our software.  Come find out why!  There's no time like now.
Find Out More:
Empowering traders for over 40 years, the Vantagepoint AI team is passionate about helping people find financial freedom using data-driven predictive forecasts created by artificial intelligence and patented Global Intermarket Analysis.
If you're interested in learning more about VantagePoint, attend one of our online, interactive, complimentary classes; you can sign up here. I'm looking forward to welcoming you into the Vantagepoint family soon!